This is an excerpt of content originally posted to shepherd.com. You may read the full piece there.
By Adam Silvera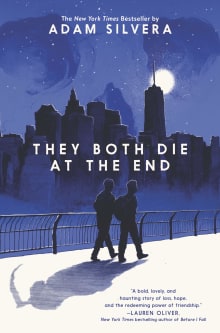 Why did I love this book?
The premise of Adam Silvera's book, They Both Die at the End is a truly genius way to get your readers to connect with the characters.
In the world of this book, basically everything is the same as our world, except they have a technology called DeathCast that calls someone the day they are going to die to give them one last chance to live life to the fullest and say goodbye to their loved ones.
In this book, Rufus and Mateo both get the call. These two strangers get connected on an app that helps those dying to find someone to spend their final day with. It was so fulfilling to get to know Rufus and Mateo as they got to know each other. Even though I went in knowing the book's premise, I still hoped things could somehow change.